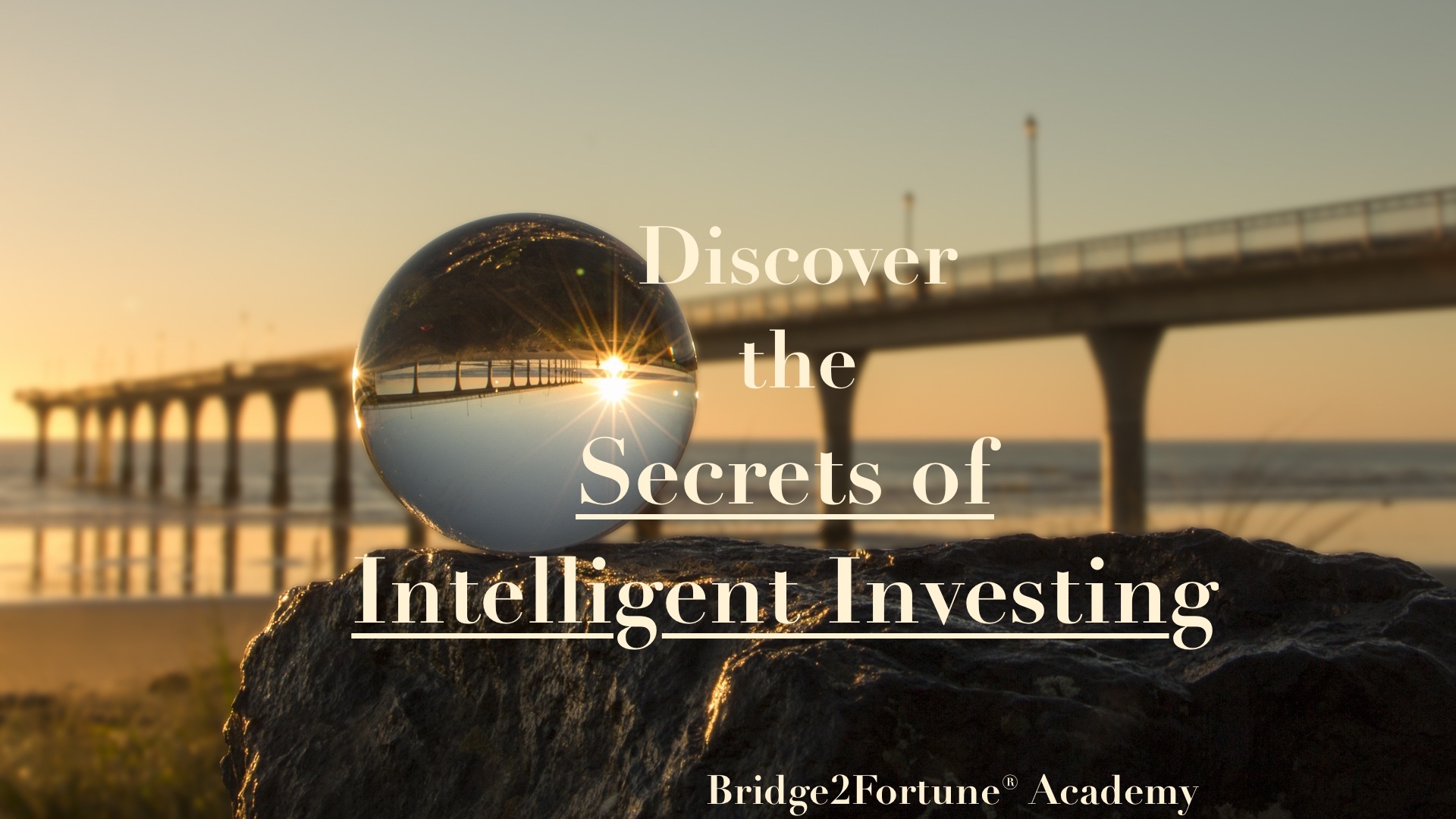 What is the Bridge2Fortune® Academy all about?

I created the Bridge2Fortune® Academya to help people to successfully invest their money themselves and to build up a fortune with patience and common sense!
It does not matter if one wants to be financially independent, retire early and/or with more money or if one wants to provide for the education of ones children.

With the Bridge2Fortune® Academy, everyone can learn how to invest smart in stocks.
It's not about getting rich fast. And it's also not about speculation in high-risk asset classes such as crypto currencies, binary options, commodities, derivatives, and so on.
It's about showing people how to invest successfully in COMPANIES that will continue to grow in the years to come and thus increase the money as investors / owners.
How to choose the right company? Of which one better leaves his fingers off!

How to deal with the ups and downs of the market? How to deal with all the opinions of so-called gurus?

How to invest in a simple way so that one becomes successful as an investor despite working 9-5?

How to reduce the risk and still get an above average return?

How to evaluate a company and buy it at a bargain which increases the return?

......
As a value investor with over 25 years of stock market experience, people benefit from all that I've learned over time and, of course, from the knowledge of many big investors, including Warren Buffet, Charlie Munger, Seth Klarman and Howard Marks. Philip Fisher, Benjamin Graham, Peter Lynch, Monish Pabrai and, and, and!
---